Training on the use of mydewetra.world is available both in a classroom format and/or through a dedicated e-learning platform. Training sessions are set within specific project frameworks and tailored to operator's needs. For advanced training please contact your project officer.
For a basic e-training course, please register at: edu.cimafoundation.org
A general presentation of the myDewetra.world platform
A presentation of the meteorological forecasting products and services available in the platform
A presentation of the hydrological forecasting products and services available in the platform  
A presentation of the static layers available in the platform and how to work with them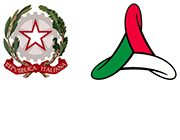 By allowing the analysis and the exchange of real-time risk information among multiple practioneers, myDEWETRAworld contributes to the achievement of the Sendai Framework for Disaster Risk Reduction.

myDEWETRA.world is an integrated system developed by the Italian Department of National Civil Protection (DPC)- Presidency of the Council of Ministers, for real-time prediction, monitoring and surveillance of natural hazards (floods, landslides and wildfires). The system is the result of an Agreement among DPC and CIMA Research Foundation for science-based disaster risk management methodologies and technologies in Italy and in countries where the Italian Cooperation is active. myDEWETRA.world combines scientific knowledge, methodologies and the standardization of operating procedures. It is subject to continuous research and development in order to meet the needs of disaster risk managers and meteo-hydrological national services. For the DPC - Responsible for the Convention: Eng. Paola Pagliara | Design and Requirements: Eng. Angela C. Corina.