Real Time Risk Assessment
myDEWETRA.world is not a mere weather data visualizer, but it represents a fully integrated system for the analysis and projection of hazard-related events in multiple space and time scales, while also providing calculated impact-oriented scenarios.
myDEWETRA.world works as single point of access to international heritage data, previously identified, collected and systemized within a single platform. Upon formal agreement, authorized users can also integrate their own data, allowing for a wider interconnectedness among information from different sources. This is expected to facilitate disaster risk managers' monitoring capacities and to foster effective disaster risk responses at any scale.
Applicability and use of the platform

The myDEWETRA.world platform is designed to cover a wide range of potential end-users involved in risk management, risk reduction and civil protection. For proper use of the system, basic GIS skills and knowledge about the physical meaning of the information provided by the platform (sensor data, algorithms and model outputs) are required. Training sessions and manuals are available to the end user.

myDEWETRA.world platform provides four different levels of access that offer a different degree of flexibility of use
SOME AVAILABLE GLOBAL DATASETS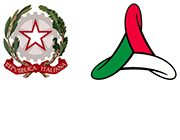 By allowing the analysis and the exchange of real-time risk information among multiple practioneers, myDEWETRAworld contributes to the achievement of the Sendai Framework for Disaster Risk Reduction.

myDEWETRA.world is an integrated system developed by the Italian Department of National Civil Protection (DPC)- Presidency of the Council of Ministers, for real-time prediction, monitoring and surveillance of natural hazards (floods, landslides and wildfires). The system is the result of an Agreement among DPC and CIMA Research Foundation for science-based disaster risk management methodologies and technologies in Italy and in countries where the Italian Cooperation is active. myDEWETRA.world combines scientific knowledge, methodologies and the standardization of operating procedures. It is subject to continuous research and development in order to meet the needs of disaster risk managers and meteo-hydrological national services. For the DPC - Responsible for the Convention: Eng. Paola Pagliara | Design and Requirements: Eng. Angela C. Corina.