On the occasion of the International Day for Disaster Risk Reduction, on October 13, 2021 the myDEWETRA.world platform was presented in Maputo (Mozambique). The event was held as part of a three-day workshop dedicated to the implementation of a flood forecasting system on the Buzi River watershed in central Mozambique. The system is based on the open-source Flood-PROOFS technology and will provide flood early warnings in the Manica and Sofala provinces, which were heavily impacted by Cyclone Idai in 2019. Starting from the incoming 2021-2022 rainy season, the flood forecasting system will be running at the Direcção Nacional de Gestão de Recursos Hídricos (DNGRH), which has received the computer equipment to operate the service. 
The training workshop was organized by the CIMA Research Foundation together with the WW-GVC organization and the DNGRH, as part of an ECHO-funded project dedicated to strengthen resilience and risk management capacity in the country's most vulnerable communities.  
myDEWETRA.world platform was presented in its configuration for Mozambique, the first in Portuguese, highlighting its operational use for civil protection and flood forecasting purposes. This national configuration is in fact aimed at facilitating the definition of timely and coordinated warnings among different institutions and the workshop was a fruitful opportunity to discuss about the sharing of data and information related to risk. 
The workshop was attended by the main national and provincial institutions in Mozambique involved in flood risk management: Instituto Nacional de Gestão e Redução do Risco de Desastres (INGD), Instituto Nacional de Meteorologia (INAM), and DNGRH.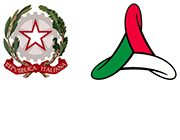 By allowing the analysis and the exchange of real-time risk information among multiple practioneers, myDEWETRAworld contributes to the achievement of the Sendai Framework for Disaster Risk Reduction.

myDEWETRA.world is an integrated system developed by the Italian Department of National Civil Protection (DPC)- Presidency of the Council of Ministers, for real-time prediction, monitoring and surveillance of natural hazards (floods, landslides and wildfires). The system is the result of an Agreement among DPC and CIMA Research Foundation for science-based disaster risk management methodologies and technologies in Italy and in countries where the Italian Cooperation is active. myDEWETRA.world combines scientific knowledge, methodologies and the standardization of operating procedures. It is subject to continuous research and development in order to meet the needs of disaster risk managers and meteo-hydrological national services. For the DPC – Responsible for the Convention: Dr. Fausto Guzzetti | Design and Requirements: Eng. Angela C. Corina.